A Nor'easter is churning up the East Coast Thursday, bringing many Northeast cities their first snowfall of the season.
Interested in
Weather?
Add Weather as an interest to stay up to date on the latest Weather news, video, and analysis from ABC News.
Washington, D.C.
The snow has already hit the Washington, D.C., area, coating roadways with ice and sleet.
Over 1.5 inches have already been reported in the area so far.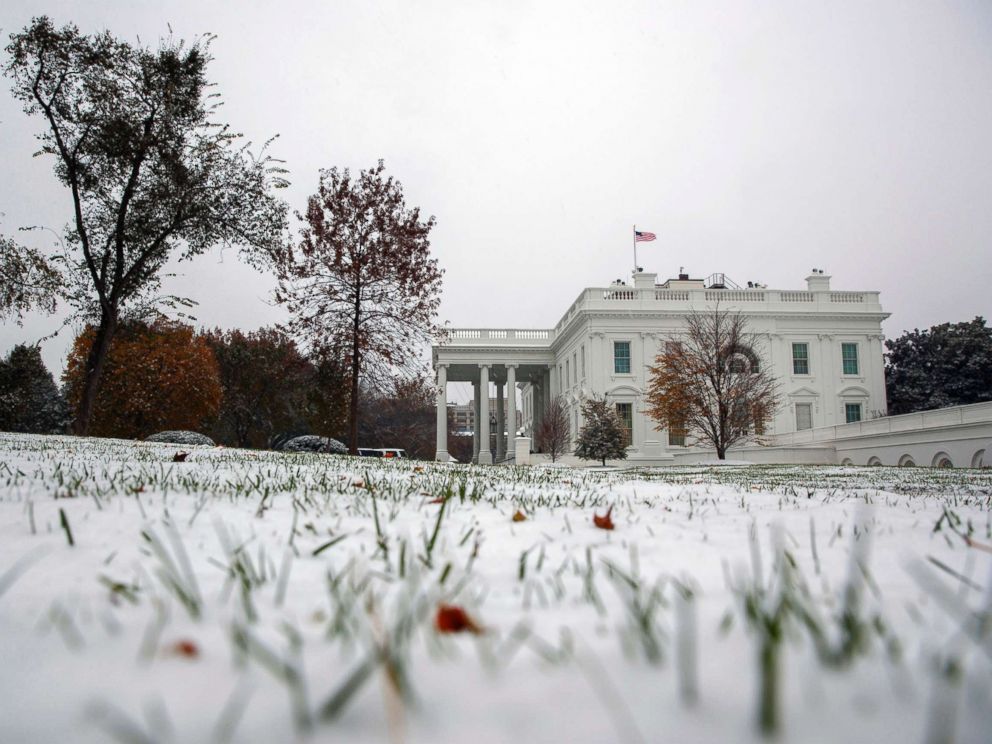 Rain is expected to continue overnight.
Philadelphia
Philadelphia is also already seeing powder.
Up to 1 inch of snow and sleet is possible Thursday afternoon.
By the evening rush hour commute, the snow will change to rain.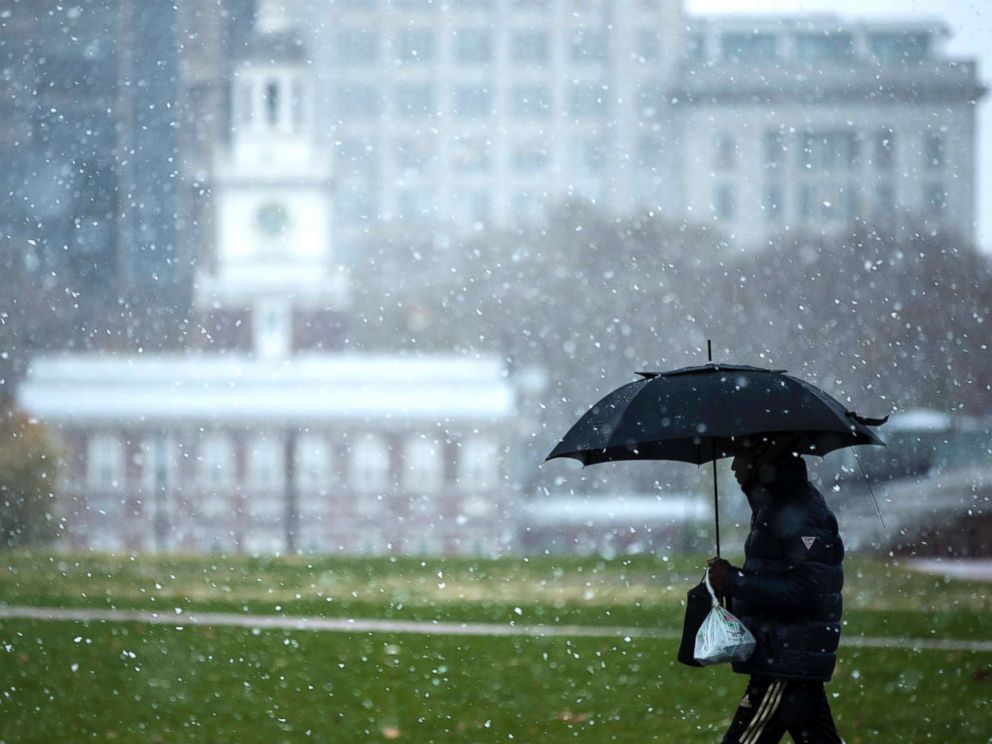 New York City
Heavy snow is possible in New York City Thursday afternoon.
A snowfall rate of one inch per hour isn't out of the question, upping snow totals around the city to one to three inches, or possible more.
The last time New York City saw more than one inch of snow in November was in 2012.
Residents in northern New Jersey could be dealing with up to seven inches of snow.
The snow will change to rain by Thursday night.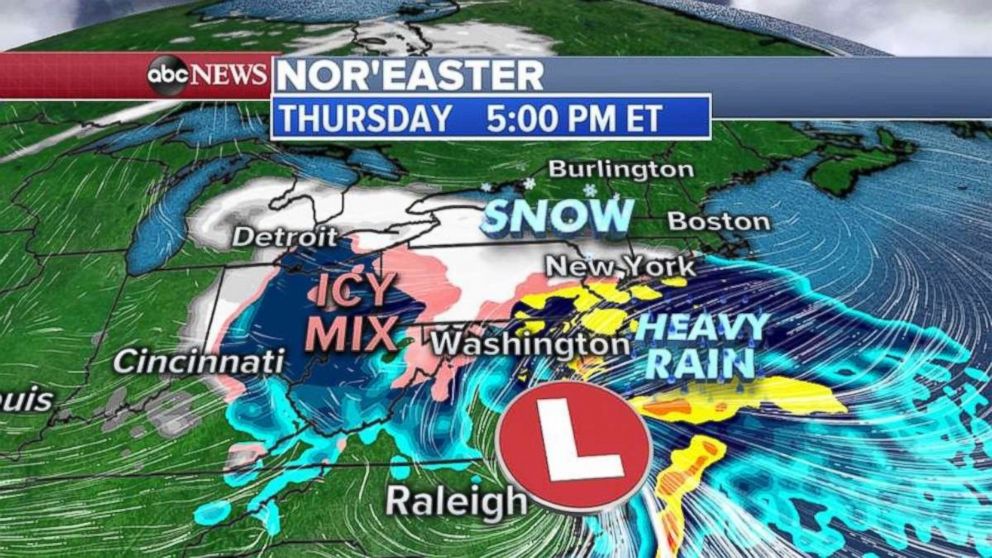 Boston
Boston is likely to see two to five inches of snow between 8 p.m. and 1 a.m. Thursday.
Snow totals are forecast to be higher west of the city and lower east of the city.
By 1 a.m., the snow in Boston will change to rain.
Hartford will be hit by the snow from about 5 p.m. to 11 p.m. Thursday. Four to seven inches of powder is forecast.